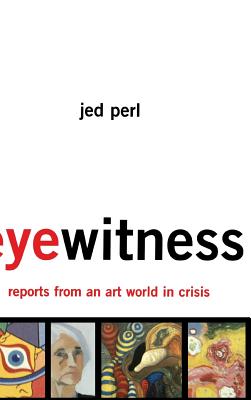 Eyewitness (Hardcover)
Reports From An Art World In Crisis
Basic Books, 9780465055203, 368pp.
Publication Date: February 18, 2000
* Individual store prices may vary.
Description
As art critic for The New Republic, Jed Perl is renowned for combining a passion for art and a skepticism about the current art establishment with an ability to write about art in the context of our larger culture. In this collection of essays, including two written especially for this book, he delivers a brilliant mixture of first-rate art criticism and politically informed insight into the true workings of the American art world.Perl offers incisive analysis into the marketing mentality that dominates today's museums, the poverty of academic criticism, and the changing expectations of the gallery-going public. He re-evaluates the old masters, and turns an avid, unprejudiced eye on the works of his contemporaries. He laments the collapse of a gallery culture that once allowed artists to develop slowly, and argues for a radical reassessment of the way art is presented to—and is viewed by—the public.
About the Author
Jed Perl is art critic of The New Republic. He has been a contributing editor of Vogue, a columnist for Salma-gundi, and a regular contributor to The New Criterion. Widely respected as an independent voice on art and culture, he has also written for Partisan Review and The New York Times Book Review and appeared on CNN, NPR, and 147The McNeill/Lehrer Report.148 He lives in New York City.