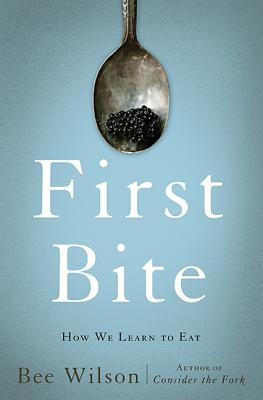 First Bite (Hardcover)
How We Learn to Eat
Basic Books, 9780465064984, 352pp.
Publication Date: December 1, 2015
Other Editions of This Title:
Digital Audiobook (11/30/2015)
Paperback (11/8/2016)
Compact Disc (12/1/2015)
Compact Disc (12/1/2015)
MP3 CD (12/1/2015)
* Individual store prices may vary.
December '15 Indie Next List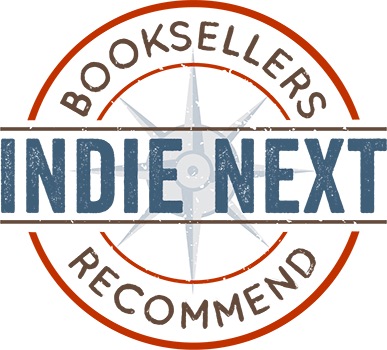 "Food scholar Wilson explores not only how our food habits are shaped and the origins of our tastes, but also the problems we have with our present diet and how we can change our palates to lead healthier lives. Entertaining, informative, and packed with food wisdom, First Bite belongs on the shelves of food lovers, history buffs, and all fans of good writing."
— Linda Bond (E), Auntie's Bookstore, Spokane, WA
View the List
Description
We are not born knowing what to eat; as omnivores it is something we each have to figure out for ourselves. From childhood onward, we learn how big a "portion" is and how sweet is too sweet. We learn to enjoy green vegetables—or not. But how does this education happen? What are the origins of taste?

In First Bite, award-winning food writer Bee Wilson draws on the latest research from food psychologists, neuroscientists, and nutritionists to reveal that our food habits are shaped by a whole host of factors: family and culture, memory and gender, hunger and love. Taking the reader on a journey across the globe, Wilson introduces us to people who can only eat foods of a certain color; prisoners of war whose deepest yearning is for Mom's apple pie; a nine year old anosmia sufferer who has no memory of the flavor of her mother's cooking; toddlers who will eat nothing but hotdogs and grilled cheese sandwiches; and researchers and doctors who have pioneered new and effective ways to persuade children to try new vegetables. Wilson examines why the Japanese eat so healthily, whereas the vast majority of teenage boys in Kuwait have a weight problem—and what these facts can tell Americans about how to eat better.

The way we learn to eat holds the key to why food has gone so disastrously wrong for so many people. But Wilson also shows that both adults and children have immense potential for learning new, healthy eating habits. An exploration of the extraordinary and surprising origins of our tastes and eating habits, First Bite also shows us how we can change our palates to lead healthier, happier lives.


About the Author
Bee Wilson is an award-winning food writer, historian, and author of four books, including Consider the Fork and Swindled. She has been named BBC Radio's Food Writer of the Year and writes about food and other subjects for a wide range of publications including The Guardian, The London Review of Books, and the New Yorker Page-Turner blog. Wilson lives in Cambridge, England.

Praise For First Bite: How We Learn to Eat…
Publishers Weekly
"[A] smart and telling journey that outlines food habits and where they originate.... Using brief tales, Wilson details many disorders across the consumption spectrum in an insightful and earnest tone that appeals to food-lovers and parents. Discussing everything from adults with stringent eating patterns to gendered weight misperceptions and changes in cultural norms, Wilson delineates how diets develop and, more importantly, how to make healthy modifications."
Winnipeg Free Press
"Every chapter has a full tray of factual bon-bons.... Wilson is an eclectic writer; although she peppers her prose with anecdotes about her own kids, she does a fair bit of globetrotting as well, with jaunts to India, China and Japan.... Snug between each chapter, like a leaf in a recipe book, is a tiny essay on a particular food: beets, chocolate and milk all make an appearance at the table.... [An] upbeat eight-course meal for the erudite foodie."
The New Yorker, Page Turner blog
"Wilson...often uses the topic of food as a gateway to explore the intersecting histories of ideas, culture, technology, and society.... [Her] interest in
First Bite
lies in how the combined forces of culture, memory, and long-standing food preferences lead individuals to perpetuate the often unhealthy eating habits they've inherited."
New Republic
"Bee Wilson's new book
First Bite
takes on the subject of how we learn to eat as children and the habits we end up with as adults.... The good news in the book is that some of our bad habits – even the bad habits we've passed on to our offspring – can in theory be undone....
First Bite
collects an impressively wide range of success stories from this front.... While
First Bite
does not introduce itself as a self-help guide, its pages contain a generous portion of no-pressure advice, doled out in a sensible but soothing manner."
Shelf Awareness
"
First Bite
is both a rich social history for those interested in the relationship people have with food and an encouraging word for harried parents hoping to expand their children's culinary horizons."
National Post, Canada
"Wilson confronts a basic but perplexing question: how does each of us decide what we like to eat? Are we born with innate preferences? Or are our food habits shaped by family, culture, geography, even emotions—and to what degree?"
Bookforum
"Clearly, [Wilson] has not only written a fascinating book about identity and how our tastes and food preferences are formed (and can be changed), she is also truly wise."
Brain, Child
"Over eight chapters Wilson takes us on a food journey that roughly parallels a child's development, with detours into disorders (turns out that 'eating disorders are as numberless as snowflakes') and meditations on hunger."
Choice
"[A] unique study.... Writing eloquently on how complicated eating has become, Wilson looks at—among other things—the role that memory and nostalgia play in one's eating life; how school and government programs address hunger; and how dietitians are changing the way they work with obese patients to increase weight loss.... The book will resonate with all who have problems with food, not just those with acute issues."
Truthdig
"That I scoured this book for feeding hints doesn't mean it is primarily an advice book.
First Bite
is more an exploration of overlapping topics – food, family, memory, marketing –with reminders, again and again, to pause and re-examine what we think we know.... [Wilson] knows that people are weary of being lectured at, and that there is scant evidence to suggest that simply telling people to eat better does any good. But there are nuggets of wisdom deposited throughout the book that, taken together, point toward a new way of thinking about food."
Kirkus Reviews
"[A] well-informed...guide to healthy eating and a well-balanced diet.... With generous measures of grounded wisdom and solid research findings, the book should attract and possibly inspire broad groups of readers struggling with eating-related issues."
Discover
"Food writer Wilson probes the psychology of food memories, dips into the chemistry of flavor and digs deep into the physiological and social roots of obesity in this smorgasbord of insights."
Popular Science
"[Wilson] proves to be a clear-eyed and level-headed guide to the fraught and fretful landscape of contemporary dietary research.... Wilson is a lucid and compelling writer, weaving nimbly between historical narrative, scientific research, and personal anecdote."
The Guardian, UK
"[D]elightful.... The overarching question is how we acquire our tastes and what, if anything, might be done to change them – both for our kids and for ourselves. That is a refreshingly different way of structuring a discussion of how we eat now and how we should eat better…. The well-meaning experts lecture us about what we ought to eat; Wilson wants to understand why we eat what we do. And to her immense credit, she thinks that taste, pleasure, emotion, and memory – both fond and horrid – are important parts of the story."
Los Angeles Review of Books
"absorbing read... timely."
London Review of Books, UK
"[A] brilliant, heartfelt book about [the] crisis in our contemporary diet.... Wilson is intelligent, passionate, sincere, tirelessly curious and endlessly willing to admit mistakes and learn from experience."
The Observer, UK
"Enlightening and sparky.... Wilson is a brilliant researcher and in this, her fifth book, she has unearthed science that makes sense of our most intimate and tender worlds.... What's ultimately wonderful about [
First Bite
] is the way it sends you back to the development of your own palate."
Financial Times
"Wilson's book is, at its core about the pleasure of eating and how we can reconnect with this.... Drawing on nutritional science, neuroscience, anthropology, economics, literature, history and occasionally autobiography,
First Bite
is a feast of a book.... Wilson's focus on how we learn to eat rather than on what we eat is a refreshing new template for improving our relationship with food."
Washington Post
"[A] fascinating new book.... Wilson sprinkles just enough personal narrative through
First Bite
to establish her as a sympathetic figure without turning the book into a memoir.... Her tone is refreshingly loose and friendly; she's one of the few food scholars I can think of who can effectively quote both Margaret Mead and Homer Simpson. Ultimately, her message is a hopeful, even liberating, one bolstered by examples large and small."
Boston Globe
"Wilson lays out her discoveries in a series of easily digestible chapters that balance science and anecdote with short interludes on various foods.... She makes a case for health, but even more so, for pleasure, for enjoying what we eat.... Her tone is down-to-earth and research-based at once, gentle, encouraging, no-nonsense. The book lacks the self-helpery pap that mars so many best-selling books about food, but offers up advice and well-supported information on how we can teach ourselves and our children to eat."
Scientific American Mind
"
First Bite
is a worthy read that provides sharp insights into how our tastes evolve. Notably the book offers all of us Pringles fiends and Hostess hounds a chance at redemption with sage advice on how to quit junk-food addictions and change even the most ingrained eating habits."
Huffington Post
"Wilson taps uncannily into a number of food anxieties…. [She] wrote
First Bite: How We Learn To Eat
as a study of taste preferences and food habits, but it is really an economics book. Economics is the study of scarcity and choice… Wilson's ingenious turn is looking at our preferences -- the demand."
Winner of the André Simon Food & Drink Special Commendation Prize, UK
Winner 2016 of the Fortnum & Mason Food & Drink Award for Food Book

New York Times Book Review
"[An] exhaustively researched book.... [T]he central premise of First Bite is one that we'd all be wise to see as liberating, generous and ultimately optimistic: If we learned what and how to eat as babies, we can unlearn and relearn and actually change what Wilson sees as our collectively chaotic relationships with food.... First Bite is, first and foremost, an anthropological category killer on the topic of how we learn to eat."

Wall Street Journal
"[A] fascinating new book.... First Bite should be read by every young parent, and is a good resource for adults with eating disorders and those with more prosaic problems like waistline drift. There are some very useful ideas within these pages, and none of the usual pseudoscientific bunk that plagues books about diet. Carefully crafted, astutely served, delicious and nourishing: First Bite is a real treat."

The Times, UK
"Everyone will identify with something in First Bite, be it the analysis of why some of us don't like beetroot…or the distant memories of being ordered to clear your plate by an earlier generation who had grown up in terror of waste…. If any book can effect long-term weight loss, it should be this one, because it feeds the mind rather than denying the body."

Sunday Times, UK
"If there were any justice in the world, this book should be at the top of this month's diet-book bestsellers. But what makes First Bite so readable is Wilson's candour about her own relationship with food and her valiant but not always successful attempts not to pass on her fads to her three children."

The Independent, UK
"Written with her customary acuity and readability, First Bite is primarily concerned with demolishing the mountain of twaddle that has accrued around our vexed relationship with food.... Despite having a violent antipathy to diet books, I was won over by Wilson's arguments. Her views are sensible, persuasive and cognisant of human failings. More than anything I've ever read, this book explained to me why I am the shape that I am and how I can do something about it."



The Telegraph,UK
"Wilson writes vividly with a huge range of references as she pursues her quest to understand how we can be persuaded to eat what's good for us.... [H]er insights are invaluable."

New Statesman, UK
"[A] book that is never less than engaging..... If First Bite can be summed up in a single sentence, it is this: in order to change what you eat, you must first change what you like.... [An] eminently sensible and very readable book."

Cambridge News
"First Bite is an addictively-readable insight into our dietary peccadillos. Packed with anecdotes and studies from around the world, it shows that our tastes are not innate, but something we've learned in childhood: our first nibbles of solids, our memories, our ideas of love and comfort – they all go into the melting pot of what we now crave, and what disgusts us."

Nature
"[A] lucid survey.... [Wilson] dishes up an impressive range of research in neuroscience and nutrition on topics from the evolution of the Japanese diet to babies' self-directed preferences for, say, turnips, as demonstrated in the fascinating, flawed work of twentieth-century US paediatrician Clara Davis."
Coverage from NPR
or
Not Currently Available for Direct Purchase