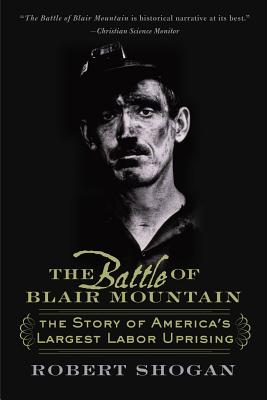 The Battle of Blair Mountain (Paperback)
The Story of America's Largest Labor Uprising
Basic Books, 9780465077731, 296pp.
Publication Date: July 26, 2006
Other Editions of This Title:
Hardcover (5/25/2004)
* Individual store prices may vary.
Description
In 1921, some 10,000 West Virginia coal miners-- outraged over years of brutality and exploitation-- picked up their Winchesters and marched against their tormentors, the powerful mine owners who ruled their corrupt state. For ten days the miners fought a pitched battle against an opposing legion of deputies, state police, and makeshift militia. Only the intervention of a Federal expeditionary force ended this undeclared war. In The Battle of Blair Mountain, Robert Shogan shows this long-neglected slice of American history to be a saga of the conflicting political, economic, and cultural forces that shaped the power structure of twentieth-century America.
About the Author
Robert Shogan has spent more than thirty years covering the political scene in Washington as national political correspondent for Newsweek and the Los Angeles Times. He is currently Adjunct Professor of Government at the Center for Study of American Government of Johns Hopkins University. He lives in Chevy Chase, Maryland.