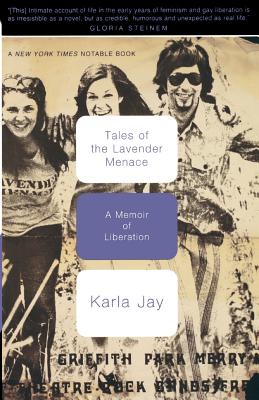 Tales Of The Lavender Menace (Paperback)
A Memoir Of Liberation
Basic Books, 9780465083664, 288pp.
Publication Date: March 3, 2000
* Individual store prices may vary.
Description
Karla Jay's memoir of an age whose tumultuous social and political movements fundamentally reshaped American culture takes readers from her early days in the 1968 Columbia University student riots to her post-college involvement in New York radical women's groups and the New York Gay Liberation Front. In Southern California in the early 70s, she continued in the battle for gay civil rights and helped to organize the takeover of "The Ladies' Home Journal" and "ogle-in" - where women staked out Wall Street and whistled at the men.
About the Author
Karla Jay is Professor of English and Director of Women's Studies at Pace Unviersity. She has authored and edited eight books, including the pioneering Out of the Closets (with Allen Young), and has written for many publications, including the New York Times Book Review, Ms. magazine, New York Newsday, and the Village Voice.