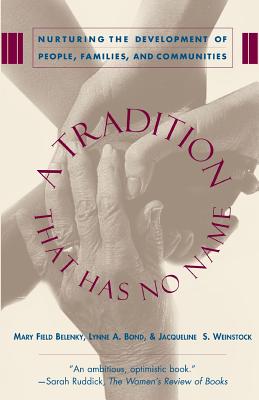 A Tradition That Has No Name (Paperback)
Nurturing the Development of People, Families, and Communities
Basic Books, 9780465086818, 384pp.
Publication Date: April 20, 1999
* Individual store prices may vary.
Description
Mary Field Belenky, Lynne A. Bond, and Jacqueline S. Weinstock, hoping to carry Belenky's theoretical work in the bestselling Women's Ways of Knowing into the realm of everyday life, created the Listening Partners project, designed to help young women isolated in rural poverty give voice to their personal and communal needs and come together to create social change. A Tradition That Has No Name explores this project and the work of other women who have created organizations to give voice to and strengthen traditions of community organizing and leadership, particularly as they have developed in communities of women marginalized by race and class. Ranging across cultures and classes—from struggling inner-city neighborhoods to affluent middle-class suburbs, from African American communities in the South to poor rural communities in Vermont—the book teaches us how to appreciate the ways women create networks of listening and community-building, and how to bring these little-recognized traditions of women's activism to the forefront of public life. It is these "public homeplaces" women create together, the authors argue, that hold the key for empowering communities and creating social change.
About the Author
Mary Field Belenky is a consultant who works with community and educational organizations and an associate research professor at the University of Vermont. She lives in Marshfield, Vermont, and New York City.

Lynne A. Bond is professor of psychology at the University of Vermont and a consultant in community development in the United States and abroad. She lives in Charlotte, Vermont.

Jacqueline S. Weinstock is assistant professor in the Human Development and Family Studies Program within the College of Education and Social Services at the University of Vermont. She lives in Burlington, Vermont.