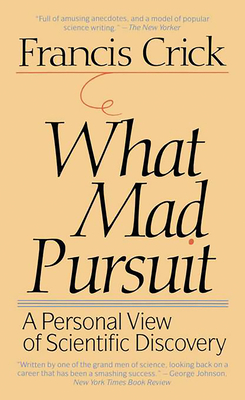 What Mad Pursuit (Paperback)
Basic Books, 9780465091386, 208pp.
Publication Date: July 10, 1990
* Individual store prices may vary.
Description
Candid, provocative, and disarming, this is the widely-praised memoir of the co-discoverer of the double helix of DNA.
About the Author
Francis Crick is the Kieckhefer Professor at the Salk Institute in La Jolla, California. He shared a Nobel Prize with James Watson and Maurice Wilkins in 1962 for the discovery of the structure of DNA, regarded as the greatest biological advance of the twentieth century.