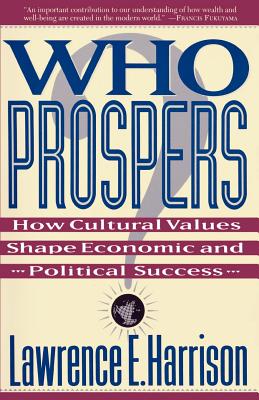 Who Prospers (Paperback)
How Cultural Values Shape Economic And Political Success
Basic Books, 9780465091676, 288pp.
Publication Date: July 21, 1993
* Individual store prices may vary.
Description
What lies behind America's economic and social decline? Can racism explain the ghetto tragedy if two-thirds of America's blacks have made it into the middle class? Why have Chinese, Japanese, and Korean immigrants done so much better than Mexicans? According to Lawrence E. Harrison, the key to answering these and other questions is culture—the values of a people with respect to work, education, frugality, community, fair play, and progress.
About the Author
Lawrence E. Harrison directed USAID missions in five Latin American countries between 1965 and 1981. He is the author of Underdevelopment Is a State of Mind: The Latin American Case, and was the U.S. member on the Haiti crisis mission of the Organization of American States in 1991 and 1992.