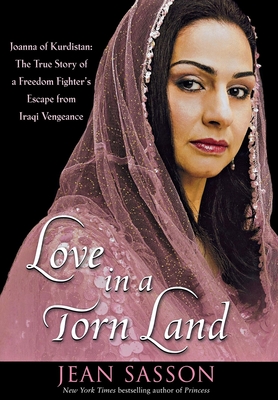 Love in a Torn Land
Joanna of Kurdistan: The True Story of a Freedom Fighter's Escape from Iraqi Vengeance
Hardcover

* Individual store prices may vary.
Description
In this incredible true love story, bestselling author Jean Sasson shares Joanna al-Askari's personal journey of fear and fortitude through a Baghdad childhood and life as a Kurdish freedom fighter during the Iran-Iraq War. Inspiring and unforgettable, Love in a Torn Land shares Joanna's passionate and unflagging determination to survive and fight--for love, life, and the freedom of her beloved Kurdistan.
Wiley, 9780470067291, 352pp.
Publication Date: March 1, 2007
About the Author
JEAN SASSON, a writer and lecturer, is the author of seven books, five of which are international bestsellers; two of them, "Princess: A True Story of Life behind the Veil in Saudi Arabia" and "The Rape of Kuwait," are "New York Times" bestsellers. She has appeared on "Oprah," the "Today" show, "48 Hours," CNN, and NPR. She is currently living in the Middle East.