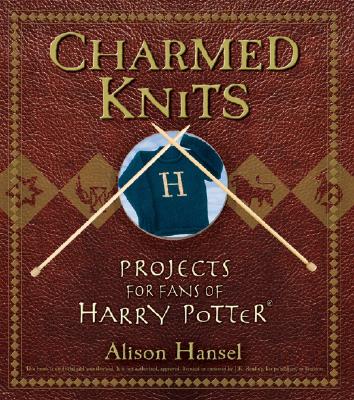 Charmed Knits (Paperback)
Projects for Fans of Harry Potter
Wiley, 9780470067314, 176pp.
Publication Date: May 1, 2007
* Individual store prices may vary.
Description
Sit and Knit a Spell
You'll soon be knitting enchanting things you didn't know were within your powers. Charmed Knits offers dozens of patterns for items that evoke the mystique of Harry Potter - a Wizard Robe, an Invisibility Shawl, a Quidditch Sweater, Ron's Ragg Raglan, a Clock Blanket, Harry Christmas Ornaments, and more. Easy-to-follow patterns, color photos of the finished projects, and illustrations of special stitch patterns and design elements make it easy for all knitters - from beginners to those at Mrs. Weasley's level - to work knitting magic. Charmed Knits whisks you away on a wonderful journey. Along the way, you can pick patterns inspired by the Weasleys, stock up at Diagon Alley, show your house colors, conjure up gifts, or create pieces to help you feel at home in the magical world of Harry Potter.
About the Author
Alison Hansel is an avid Harry Potter fan and a popular knitting blogger whose daily missives can be read on the blue blog at alison.knitsmiths.us. The online go-to gal for Harry Potter tribute knitting, she has published patterns in the popular online knitting magazines MagKnits and Knitty.
or
Not Currently Available for Direct Purchase