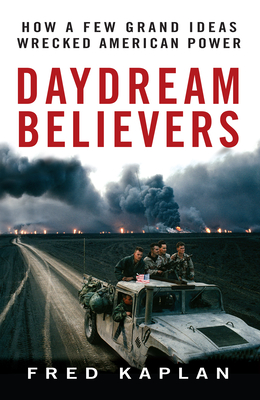 Daydream Believers: How a Few Grand Ideas Wrecked American Power (Hardcover)
How a Few Grand Ideas Wrecked American Power
Wiley (TP), 9780470121184, 246pp.
Publication Date: February 1, 2008
Description
America's power is in decline, its allies alienated, its soldiers trapped in a war that even generals regard as unwinnable. What has happened these past few years is well known. Why it happened continues to puzzle. Celebrated Slate columnist Fred Kaplan explains the grave misconceptions that enabled George W. Bush and his aides to get so far off track, and traces the genesis and evolution of these ideas from the era of Nixon through Reagan to the present day.
About the Author
Fred Kaplan writes the "War Stories" column in "Slate." The author of the classic book "The Wizards of Armageddon," he has also written for the "New York Times," the "New Yorker," the "Washington Post," the "Atlantic Monthly," and other publications. He earned a Ph.D. from MIT, worked as a foreign policy aide on Capitol Hill, and spent decades as a Pulitzer Prize-winning reporter in Washington and Moscow. He lives in Brooklyn with his wife, NPR journalist Brooke Gladstone.
Advertisement