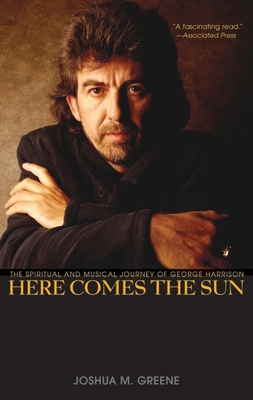 Here Comes the Sun (Paperback)
The Spiritual and Musical Journey of George Harrison
Wiley, 9780470127803, 307pp.
Publication Date: June 1, 2007
Other Editions of This Title:
Compact Disc (8/4/2020)
Hardcover (6/1/2007)
Hardcover (12/1/2005)
MP3 CD (8/4/2020)
* Individual store prices may vary.
Description
A fascinating read.
-
Associated Press
Joshua Greene, who studied meditation with the legendary Beatle George Harrison, draws on personal remembrances, recorded conversations, and firsthand accounts to create a moving portrait of Harrison's spiritual life, his profound contribution to the Beatles' music, and previously unpublished anecdotes about his time with music legends Bob Dylan, Elvis Presley, and others.
""Many well-known artists have touched people's hearts with their music, but few have ever succeeded in touching people's souls. That was George's gift, and his story is described here with affection and taste. A wonderful book.""
-Mia Farrow
About the Author
Joshua M. Greene teaches in the religion department of Hofstra University. He is the author of two acclaimed previous nonfiction books and the producer of numerous award-winning films. His articles have appeared in print internationally, and his books on the Holocaust were adapted for broadcast on PBS and the Discovery Channel.