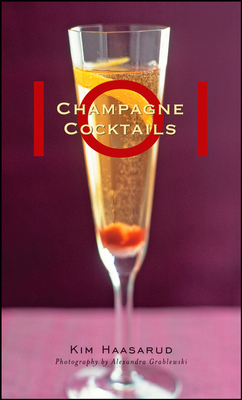 101 Champagne Cocktails (Hardcover)
Houghton Mifflin Harcourt, 9780470169421, 128pp.
Publication Date: August 22, 2008
* Individual store prices may vary.
Description
"Corks popping, frothy liquid flowing, a cold crispy freshness . . . nothing quite so perfectly reflects the notion of 'the best in life.' This is a book for celebrants. It's a book for romantics. It's a book for the entertainer who wants a light, fresh concoction that can bring people together to accent the joys of the day. So break out the bubbly and toast!"
-From 101 Champagne Cocktails
About the Author
Kim Haasarud is the founder of Liquid Architecture (Liquid-Architecture.com), a beverage consulting firm that creates specialty cocktails for clients such as the Four Seasons Maui, Wyndham Worldwide Hotels, Moet Hennessy, and SKYY Spirits. She conceives her signature cocktails much as an Alice Waters or a Wolfgang Puck would create a specialty dish, taking inspiration from market-fresh, high-quality ingredients. Her cocktails have appeared in publications ranging from the Wall Street Journal to Wine Enthusiast to Cosmopolitan.
ALEXANDRA GRABLEWSKI is a well-known food and beverage photographer whose work has appeared in Gourmet, Martha Stewart Living, Real Simple, Better Homes and Gardens, and Wine Spectator, as well as in many cookbooks.