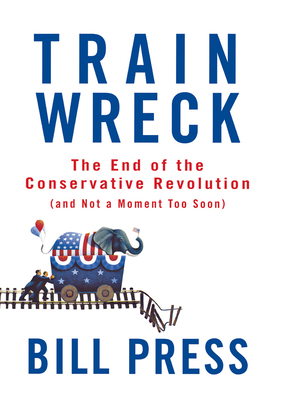 Trainwreck: The End of the Conservative Revolution (and Not a Moment Too Soon) (Hardcover)
The End of the Conservative Revolution (and Not a Moment Too Soon)
Wiley (TP), 9780470182406, 248pp.
Publication Date: April 1, 2008
Description
One of America's best-known progressive commentators reveals that, far from betraying conservative ideals, George W. Bush's administration has behaved exactly as anyone would expect of a group that believes government is evil and always doomed to failure. Bill Press demonstrates that conservative positions have remained consistently wrong, and that, from its inception, the movement was dedicated to tearing things down, not building them up. Trainwreck will convince you that the conservative movement has remained on track for decades--and that, from the beginning, those tracks were headed for disaster.
About the Author
Bill Press is the host of XM and Sirius Radio's Bill Press Show, which is also syndicated in many cities across the country, and writes a syndicated column for Tribune Media Services. Formerly the host of CNN's Crossfire, Press has written several books, including Spin This!, Bush Must Go, and How the Republicans Stole Christmas.
Advertisement