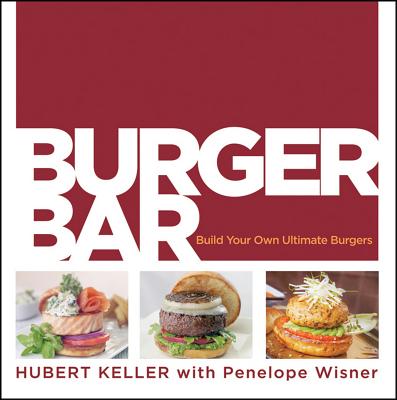 Burger Bar: Build Your Own Ultimate Burgers (Hardcover)
Build Your Own Ultimate Burgers
Houghton Mifflin, 9780470187678, 168pp.
Publication Date: April 3, 2009
Description
TAKE YOUR BURGERS FROM EVERYDAY TO EXTRAORDINARY WITH CHEF HUBERT KELLER
"There are burgers and then there are Hubert Keller's Burger Bar burgers. In this book, Hubert Keller turns out original and delicious burgers and raises the bar for everyone else." Alain Ducasse
Drawing on his experience as a four-star chef and using only the finest fresh ingredients, Chef Hubert Keller, the creator and owner of the popular Burger Bar restaurants in Las Vegas, St. Louis, and San Francisco, reveals how to re-create his sophisticated, succulent burgers in your own home.
Burger Bar features more than 50 inspirational recipes for Keller's burgers and sides that emphasize high-quality ingredients, fabulous flavor combinations, and simple preparation techniques. From meaty delights such as the New York Strip Surprise Burger and the Greek Burger, to the off-the-beaten-path Crab Sliders and Buffalo Burger, to must-have sides and sauces such as Perfect French Fries and Piquillo Pepper Ketchup, there's a recipe to delight every palate.
Packed with professional tips on preparation and presentation plus Keller's "Build Your Own" techniques, Burger Bar is the go-to cookbook for anyone who wants to know how to build a better burger.
About the Author
HUBERT KELLER is the chef and owner of Burger Bar in the Mandalay Bay Hotel & Resort in?Las Vegas, in?the Lumiere Place Casino & Hotels?in St. Louis, and at Macy's Union Square in San Francisco. He is also owner/chef of?Fleur de Lys in?San Francisco and Las Vegas and SLeek Steak House and Ultra-Lounge in St. Louis. The winner of a James Beard Award for Best Chef: California and named one of the ten best chefs in America by Food & Wine, Hubert Keller is also the host of the public television series Secrets of a Chef. Keller was the first invited guest chef in White House history and personally cooked for President Bill Clinton. He is renowned for elevating the ordinary burger into an extraordinary pleasure.PENELOPE WISNER is a San Francisco-based freelance writer and recipe developer. She has written three books?with Michael Chiarello, one of which, The Tra Vigne Cookbook, was nominated for a James Beard award. She also wrote Summer Cocktails for Williams-Sonoma and, most recently, Modern Asian Flavors: A Taste of Shanghai?with Richard Wong.
Advertisement