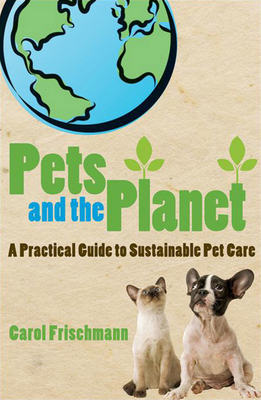 Pets and the Planet (Paperback)
A Practical Guide to Sustainable Pet Care
Howell Books, 9780470275733, 312pp.
Publication Date: March 1, 2009
Description
This book gives you all the information you need to understand sustainability in the context of pet ownership and arms you with the know-how to make the best choices for your pet and the planet. It explains the environmental consequences of pet ownership and offers alternatives to the everyday choices any pet-owning family makes, from choosing pet food and buying pet equipment and toys to disposing of pet waste and avoiding household toxins. Thoroughly researched and packed with realistic guidelines for putting ideas into practice, Pets and the Planet is a virtual roadmap for sustainable pet parenthood.
About the Author
Carol Frischmann is the author of two books and many articles about animals and nature. As a zoo educator, wildlife rehabilitator, and science teacher, she has been lecturing to the public about pets and wildlife for more than twenty years.
Advertisement