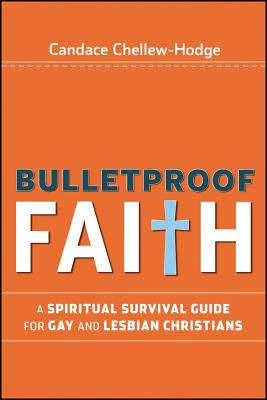 Bulletproof Faith (Paperback)
Jossey-Bass, 9780470279281, 172pp.
Publication Date: September 1, 2008
* Individual store prices may vary.
Description
This thoughtful, practical guide shows readers a way through the minefield of condemnation and persecution faced by gay, lesbian, bisexual, and transgender Christians and helps foster a faith that is bulletproof--impervious to attacks, yet loving and savvy in its approach. Bulletproof Faith is filled with useful insights and proven spiritual practices that deflect attacks and enhance and strengthen faith by turning attacks into opportunities for spiritual growth.
About the Author
Candace Chellew-Hodge is a United Church of Christ minister and founder of the online magazine Whosoever for GLBT Christians. She is an award-winning former television and radio journalist as a news writer, reporter, and editor with CNN. For a free study guide and more resources for this book visit www.bulletproofbook.com.