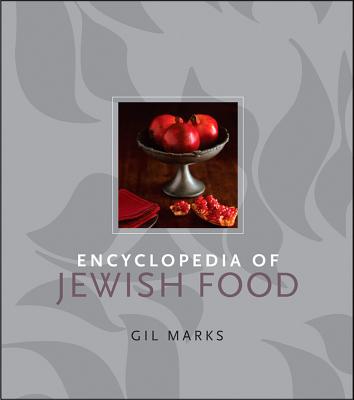 Encyclopedia of Jewish Food
Hardcover

* Individual store prices may vary.
Description
A comprehensive, A-to-Z guide to Jewish foods, recipes, and culinary traditions
Food is more than just sustenance. It's a reflection of a community's history, culture, and values. From India to Israel to the United States and everywhere in between, Jewish food appears in many different forms and variations, but all related in its fulfillment of kosher laws, Jewish rituals, and holiday traditions. The Encyclopedia of Jewish Food explores both unique cultural culinary traditions as well as those that unite the Jewish people.
Alphabetical entries—from Afikomen and Almond to Yom Kippur and Za'atar—cover ingredients, dishes, holidays, and food traditions that are significant to Jewish communities around the world
This easy-to-use reference includes more than 650 entries, 300 recipes, plus illustrations and maps throughout
Both a comprehensive resource and fascinating reading, this book is perfect for Jewish cooks, food enthusiasts, historians, and anyone interested in Jewish history or food
The Encyclopedia of Jewish Food is an informative and eye-opening guide to the culinary heart and soul of the Jewish people.
Houghton Mifflin Harcourt, 9780470391303, 672pp.
Publication Date: August 25, 2010
About the Author
GIL MARKS is a chef, rabbi, writer, historian, and expert on Jewish cooking. The author of five cookbooks, including the James Beard winner and IACP finalist Olive Trees and Honey, he was the founding editor of Kosher Gourmet magazine and currently writes for various Jewish and food-related publications. He has served as a guest lecturer at The Culinary Institute of America and has been featured on radio and television. Follow his Jewish Food blog and find out more on his website, gilmarks.com.