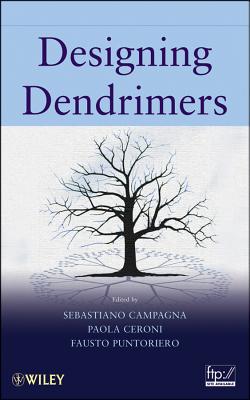 Designing Dendrimers (Hardcover)
Wiley, 9780470433553, 581pp.
Publication Date: December 13, 2011
* Individual store prices may vary.
Description
Research on dendrimers has exploded in the last 15 years, moving from the establishment of synthetic methodologies, particularly in the early years up to the end of nineties, towards sophisticated and wide-ranging applications. Dendrimers play an important role in many different areas, spanning from basic synthetic approaches to artificial photosynthesis, to medicine, to catalysis. The great potential of dendrimers is well-recognized by the hundreds of papers in the field and the increasing number of patents, and stimulated developments in other areas of knowledge, including new characterization techniques. However, some basic principles and methods still continue to give a unity to the field. Although several books on dendrimers have been published during these 15 years, the very recent progresses in new areas now requires a new point of view, trying to give a unifying and comprehensive outlook of the field. Since the first dendrimer was synthesized by V gtle in 1978, dendrimers have experienced an explosion of scientific interest because of their unique molecular architecture. This resulted in over 5,000 scientific papers and patents published by the end of 2005. The proposed book will cover both fundamental and applicative aspects of dendrimer research. Chapters devoted to basic principles, synthetic methods and strategies, and advanced characterization techniques will be integrated by chapters illustrating the full potential of dendrimers in various fields, like artificial photosynthesis, multi-redox pool systems, diagnostics, biomedical and sensing purposes, design of functional nanostructures. Particular emphasis will be devoted to possible future developments.
About the Author
Sebastiano Campagna is Professor of Physical Chemistry at the University of Messina and is Chairman of the Gruppo Italiano di Fotochimica (GIF), the Italian branch of the European Photochemistry Association. His current research deals with supramolecular photochemistry and artificial photosynthesis. Paola Ceroni, PhD, is an Associate Professor at the University of Bologna. Her current research is focused on the photochemistry and electrochemistry of molecular and supramolecular systems, with an emphasis on photoactive dendrimers. Fausto Puntoriero, PhD, is a researcher at the University of Messina, where his research deals with the development of functional and photo- and redox-active multicomponent systems.
or
Not Currently Available for Direct Purchase