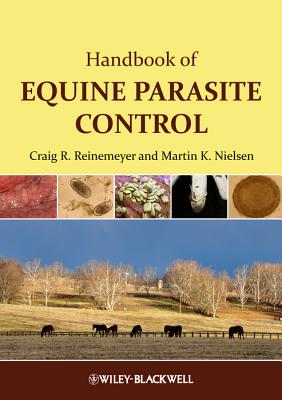 Handbook of Equine Parasite Control (Paperback)
Wiley-Blackwell, 9780470658710, 210pp.
Publication Date: November 13, 2012
* Individual store prices may vary.
Description
A must-have guide for any equine veterinarian, this is a practical and concise handbook on the control of equine parasites. It enables you to advise your clients effectively on evidence-based parasite control programs. The first section of the book reviews the basic biology of internal parasites and the factors influencing their transmission. The second section discusses the general principles of parasite control. The third section provides diagnostic and assessment tools for interpreting clinical, historical and laboratory information. Finally the fourth section contains 20 case studies reflecting the full range of parasites and providing detailed answers and discussions, providing you with the opportunity to practice the application of knowledge and illustrating the concepts of modern parasite control.
Handbook of Equine Parasite Control is an invaluable companion for equine veterinary practitioners, veterinary students, equine veterinary technicians and nurses, researchers in equine parasitology, horse owners, and farm and stable managers.
About the Author
Craig R. Reinemeyer graduated from the Ohio State University College of Veterinary Medicine in 1976, and spent 5 years in mixed animal practice before returning to OSU to pursue a PhD in veterinary parasitology. He was a faculty member of the University of Tennessee College of Veterinary Medicine from 1984 to 1998, and served as the President of the American Association of Veterinary Parasitologists from 2003 to 2004. In 1997, Dr. Reinemeyer founded East Tennessee Clinical Research, a contract research organization that conducts pharmaceutical studies to facilitate the development of new veterinary drugs. ETCR's efforts have contributed to the approval of several currently marketed anthelmintics for horses, cattle, and pets. Martin K. Nielsen is Assistant Professor in the Department of Veterinary Science of the Maxwell H. Gluck Equine Research Center at the University of Kentucky. He has a doctorate from the University of Copenhagen, and was a faculty member there for four years before moving to Kentucky. His research interests include endoparasite infections of horses, clinical and molecular diagnosis, epidemiology, surveillance, and control.
or
Not Currently Available for Direct Purchase