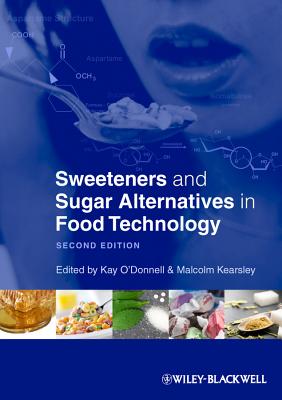 Sweeteners and Sugar Alternatives in Food Technology (Hardcover)
Wiley-Blackwell, 9780470659687, 504pp.
Publication Date: October 1, 2012
* Individual store prices may vary.
Description
This book provides a comprehensive and accessible source of information on all types of sweeteners and functional ingredients, enabling manufacturers to produce low sugar versions of all types of foods that not only taste and perform as well as sugar-based products, but also offer consumer benefits such as calorie reduction, dental health benefits, digestive health benefits and improvements in long term disease risk through strategies such as dietary glycaemic control.
Now in a revised and updated new edition which contains seven new chapters, part I of this volume addresses relevant digestive and dental health issues as well as nutritional considerations. Part II covers non-nutritive, high-potency sweeteners and, in addition to established sweeteners, includes information to meet the growing interest in naturally occurring sweeteners. Part III deals with the bulk sweeteners which have now been used in foods for over 20 years and are well established both in food products and in the minds of consumers. In addition to the "traditional" polyol bulk sweeteners, newer products such as isomaltulose are discussed. These are seen to offer many of the advantages of polyols (for example regarding dental heath and low glycaemic response) without the laxative side effects if consumed in large quantity. Part IV provides information on the sweeteners which do not fit into the above groups but which nevertheless may offer interesting sweetening opportunities to the product developer. Finally, Part V examines bulking agents and multifunctional ingredients which can be beneficially used in combination with all types of sweeteners and sugars.
About the Author
Kay O'Donnell has worked in the food industry for over 20 years, in a variety of senior R&D and commercial roles, for companies including Forum Bioscience, Cadbury, Kraft, GSK and Mars. Malcolm W. Kearsley was most recently a Principal Scientist with Cadbury at their research centre in Reading, UK. After a career in teaching, research and technical sales in the food industry, he is now retired.
or
Not Currently Available for Direct Purchase