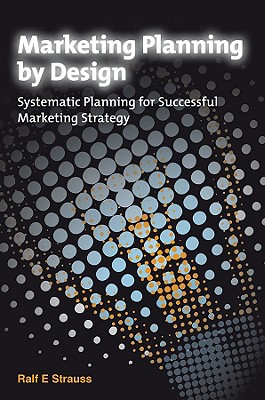 Marketing Planning by Design (Hardcover)
Systematic Planning for Successful Marketing Strategy
Wiley, 9780470721674, 350pp.
Publication Date: February 1, 2009
* Individual store prices may vary.
Description
Marketing is under immense pressure to perform: required to submit reports to management, judged by the sales department based on whether it helps sales, scrutinized by financial controlling regarding how efficiently it uses budgets, and last but not least, under constant review by customers, markets and the public. Marketing faces more dilemmas and conflicts of interest than any other part of a company.
The reason for this lies in the lack of a plan for marketing planning.
This book not only identifies numerous examples of this problem as experienced by businesses, it also offers ways of solving the problem. Ralf Strauss highlights a 7 phase process for marketing planning, where the potential marketing can reach is demonstrated. Useful check lists included in this book allow the readers to readily create their own 'plans for a marketing planning'.
With insights drawn from more than 150 case studies included in the book, Marketing Planning by Design covers areas such as:
How to overcome existing hurdles of marketing planning and marketing strategy.
How to set up a project for managing the marketing planning cycle.
How to develop a really target group and content driven marketing planning, which is stepwise cascaded from a program, campaign down to a tactical level.
How to make marketing accountable in terms of performance measurement.
How to implement an enhanced marketing planning in the organisation.
How to systematically integrate Web 2.0 into marketing planning, or how to link marketing with modern IT.
This highly practical book is destined to be a must-have reference work on any marketer's desk.
About the Author
Dr RALF E. STRAUSS has been the Chief Marketing Officer for SAP in Germany and Central Europe since 2003. And, from April 2008 he takes over global product management responsibility for all SAP CRM Marketing solutions, responsible for solution strategy, product vision and roadmap. SAP is the world's leading provider of business software, with more than 46,100 customers in more than 120 countries running SAP applications - from distinct solutions addressing the needs of small businesses and midsize companies to suite offerings for global organizations.
or
Not Currently Available for Direct Purchase