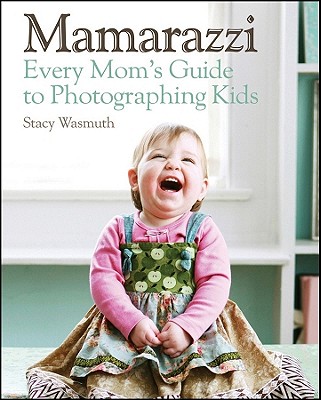 Mamarazzi: Every Mom's Guide to Photographing Kids (Paperback)
Every Mom's Guide to Photographing Kids
John Wiley & Sons, 9780470769102, 266pp.
Publication Date: April 26, 2011
Description
Calling all mamarazzis Every camera-toting mom will want this guide
Moms, if you can't seem to take enough great photos of the children in your life, this is the book for you. Now you can learn how to photograph children with the style, clarity, color, and beauty you see in professional photographs. This fun guide combines humor with solid know-how to show you how to compose shots, handle cameras from basic compacts to advanced dSLRs, take portraits or candids, create prints that impress, and even work with kids Packed with beautiful examples and written in a down-to-earth style from one mom to another, this book will help mamarazzis everywhere take better photos.
Moms are one of the fastest-growing segments of the camera-toting demographic, and the blogosphere has a term for them, mamarazzis
Mixes information, inspiration, and fun for women who want to take better photographs of the children in their lives
Explains how to set up a camera and use the controls on basic compacts up to advanced dSLR cameras
Covers shot composition, determining settings, exposing images correctly, the essentials of printing images, how to process for clear and bright color, and more
Includes stunning examples of portraits and candids of children
Become a better mamarazzi with this fun and informative guide
About the Author
Stacy Wasmuth is a professional photographer and a mamarazzo who freely admits that photographing her own children may be her most challenging assignment. Stacy's client list includes celebrities as well as many not quite famous, but equally fabulous families and children. View her work at bluecandyphotography.com.
Advertisement