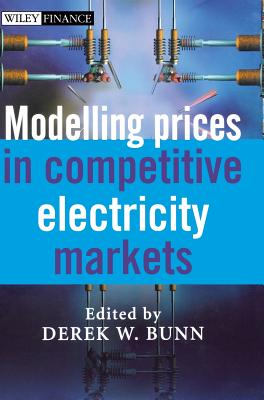 Modelling Prices in Competitive Electricity Markets (Wiley Finance #255) (Hardcover)
Wiley, 9780470848609, 358pp.
Publication Date: April 2, 2004
* Individual store prices may vary.
Description
Electricity markets are structurally different to other commodities, and the real-time dynamic balancing of the electricity network involves many external factors. Because of this, it is not a simple matter to transfer conventional models of financial time series analysis to wholesale electricity prices.

The rationale for this compilation of chapters from international authors is, therefore, to provide econometric analysis of wholesale power markets around the world, to give greater understanding of their particular characteristics, and to assess the applicability of various methods of price modelling.

Researchers and professionals in this sector will find the book an invaluable guide to the most important state-of-the-art modelling techniques which are converging to define the special approaches necessary for unravelling and forecasting the behaviour of electricity prices. It is a high-quality synthesis of the work of financial engineering, industrial economics and power systems analysis, as they relate to the behaviour of competitive electricity markets.
About the Author
DEREK W. BUNN is currently Professor and Chairman of the Decision Sciences subject area and Director of the Energy Markets Group at the London Business School, having held previous appointments at Oxford and Stanford universities. As a prominent international advisor on energy economics, he has consulted for many global energy companies and advised a number of government agencies. Author of over 150 research papers and 9 books in the areas of forecasting, decision analysis and energy economics, he has also been chief editor of the Journal of Forecasting since 1984. His research and practical involvement with the electricity sector extends back over 25 years experience.