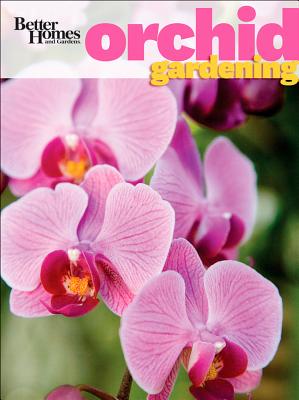 Better Homes and Gardens Orchid Gardening (Better Homes and Gardens Gardening) (Paperback)
Better Homes & Gardens, 9780470930281, 224pp.
Publication Date: December 2, 2011
* Individual store prices may vary.
Description
A complete guide for planning, planting, and caring for orchids
Better Homes and Gardens® Orchid Gardening makes it simple to grow and maintain gorgeous orchids year-in and year-out. Even if you've never grown an orchid, this straightforward and comprehensive guide for people of all gardening skill levels will show you how to get it right the first and every time.
With colorful diagrams, helpful checklists that make shopping and planning a breeze, and easy-to-follow directions for all kinds of projects, it's the perfect guide to planning and maintaining your dream orchid collection.
Chapters include a primer on understanding orchids, a glossary of orchid terminology, tips for selecting the best varieties for your region and situation, inspirational design ideas, and plant pairings
Includes more than 525 gorgeous color photos throughout, including an orchid encyclopedia featuring more than 200 varieties of orchids
Features Better Homes and Gardens Test Garden tips and advice from the Better Homes and Gardens Garden Doctor throughout
Perfect for orchid lovers of any skill level, Orchid Gardening is the comprehensive, easy-to-use guide to selecting and caring for orchids.
About the Author
The iconic BETTER HOMES AND GARDENS brand is one of America's most trusted sources for information on cooking, gardening, home improvement, home design, decorating, and crafting. Today, the brand encompasses books, magazines, and digital media.