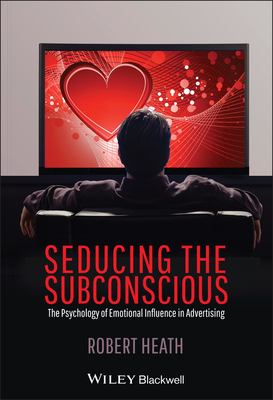 Seducing the Subconscious (Hardcover)
The Psychology of Emotional Influence in Advertising
Wiley-Blackwell, 9780470974889, 248pp.
Publication Date: April 9, 2012
* Individual store prices may vary.
Description
Our relationship with ads: it's complicated
A must-read for anyone intrigued by the role and influence of the ad world, Seducing the Subconscious explores the complexities of our relationship to advertising. Robert Heath uses approaches from experimental psychology and cognitive neuroscience to outline his theory of the subconscious influence of advertising in its audience's lives. In addition to looking at ads' influence on consumers, Heath also addresses how advertising is evolving, noting especially the ethical implications of its development. Supported by current research, Seducing the Subconscious shows us just how strange and complicated our relationship is with the ads we see every day.
About the Author
Dr. Robert Heath has a worldwide reputation as an expert in the role of emotion and attention in the field of brand communication. In 2001 he developed the Low Attention Processing Model of advertising, after which he published the best-selling monograph The Hidden Power of Advertising. His published research has garnered him major prizes, including the dual award of the MRS David Winton and ISBA Prizes. Dr. Heath is a Senior Lecturer in Advertising at University of Bath School of Management and a Board Member of the Wharton Global Future of Advertising Project.
or
Not Currently Available for Direct Purchase