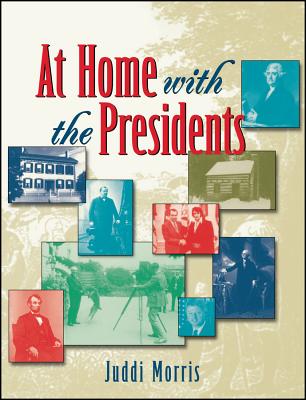 At Home with the Presidents (Paperback)
Jossey-Bass, 9780471253006, 176pp.
Publication Date: August 19, 1999
Description
Get to Know the Presidents! Ever wonder what the U.S. presidents were really like? Just like the rest of us, our nation's leaders got into scrapes as kids, shared happy times with their families, had interesting hobbies, and romped with their pets. Now you can discover interesting facts about the lives of the presidents that will surprise you. Find out how Andrew Jackson's inauguration party nearly wrecked the White House, or how President Grant was almost arrested for speeding--on a horse! Do you want to know why Teddy Roosevelt's parents made him smoke cigars or why John Tyler was called the "accidental president"? All these fun facts, plus many more, are included in this book. Take a close look at the lives of all 41 U.S. presidents by meeting them as kids, getting to know their families and pets, and seeing what their lives were like inside and outside of the White House. You'll also find information about presidential places to visit, including fabulous homes and estates, libraries, and web sites. Packed with photos, drawings, and fascinating facts, this book delivers the whole inside scoop on the lives of our nation's greatest leaders.
About the Author
JUDDI MORRIS is the award-winning author of The Harvey Girls: The Women Who Civilized the West and Tending the Fire: The Story of Maria Martinez.
Advertisement