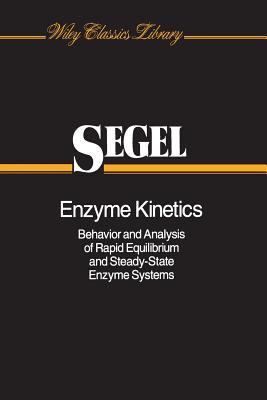 Enzyme Kinetics
Behavior and Analysis of Rapid Equilibrium and Steady-State Enzyme Systems (Wiley Classics Library #44)
Paperback

* Individual store prices may vary.
Description
This text covers enzyme kinetics from its most elementary aspects to such modern subjects as steady-state, multi-reactant kinetics and isotope exchange. It offers an understanding of the behaviour of enzyme systems and the diagnostic tools used to characterize them and determine kinetic mechanisms. Furthermore, it illustrates and explains current subjects such as cumulative, concerted and co-operative feedback inhibition and metal ion activation.
Wiley-Interscience, 9780471303091, 992pp.
Publication Date: May 17, 1993
About the Author
Irwin H. Segel is the author of Enzyme Kinetics: Behavior and Analysis of Rapid Equilibrium and Steady-State Enzyme Systems, published by Wiley.