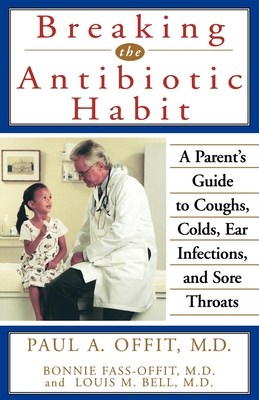 Breaking the Antibiotic Habit (Paperback)
A Parent's Guide to Coughs, Colds, Ear Infections, and Sore Throats
Wiley, 9780471319825, 186pp.
Publication Date: March 1, 1999
* Individual store prices may vary.
Description
Protect your child. Leading pediatric experts answer all your questions about reducing the risks of antibiotic overuse. ""An important book for parents.the best source I have seen about the dangers of antibiotic resistance and the risks of antibiotic overuse."" --Scott Dowell, M.D., M.P.H. Centers for Disease Control and Prevention ""Finally, a book that discusses the problem of antibiotic overuse in a readable way, combining daily experiences in pediatric practice with scientific explanations."" --S. Michael Marcy, M.D., American Academy of Pediatrics If your child has a cough, cold, ear infection, or sore throat, will antibiotics help? The answer may surprise you. Overuse of antibiotics has led to antibiotic-resistant strains of bacteria, or ""superbugs."" Antibiotics are increasingly ineffective because they are often prescribed inappropriately to treat viral infections, such as colds, bronchitis, and sore throats. Natural supplements may offer more relief. Clearly organized and packed with vital information, Breaking the Antibiotic Habit covers all the key issues, including:
* Distinguishing between strep throat and sore throat, sinus infection and the common cold, pneumonia and bronchitis, and ear infections and ear fluids
* Helping children with viral infections feel better--without antibiotics
* Getting the most from over-the-counter remedies and natural supplements--which are best for specific symptoms, and which to avoid altogether.
About the Author
PAUL A. OFFIT, M.D., is Chief of Infectious Diseases at the Children s Hospital of Philadelphia and the Henle Professor of Immunologic and Infectious Diseases at the University of Pennsylvania School of Medicine. He and Louis Bell are the authors of What Every Parent Should Know about Vaccines. BONNIE FASS-OFFIT, M.D., a pediatrician in private practice, is CoMedical Director of Kids First-Haverford/Radnor. LOUIS M. BELL, M.D., is Medical Director of the Hospital Infection Control Department and an attending physician in infectious diseases and emergency medicine at the Children s Hospital of Philadelphia.