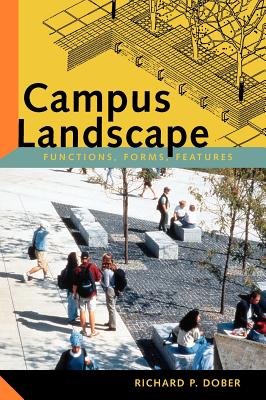 Campus Landscape (Hardcover)
Functions, Forms, Features
John Wiley & Sons, 9780471353560, 288pp.
Publication Date: June 20, 2000
* Individual store prices may vary.
Description
A practical guide to creating sites, plans, and designs for the campus landscape
Broad lawns, open spaces, wooded groves-the campus landscape is both the seat and symbol of higher education. It also has a growing role to play for institutions seeking toput their best foot forward in pursuit of students and funding. This comprehensive handbook provides information, instruction, and ideas on planning and designing every aspect of the campus landscape, from parking lots to playing fields. Using real-world examples of classic and contemporary campus landscapes, this unique resource features:
* Coverage of landscape restoration and regeneration as well as new projects
* An assessment matrix for consistent, effective evaluation of existing and proposed plans
* More than 175 photographs and drawings of campus landscapes
* Detailed captions, citations, and design guidelines for significant features
* Coverage of increasingly important areas such as security, maintenance, and the environment.
About the Author
RICHARD P. DOBER, AICP, is Senior Consultant at Dober, Lidsky, Craig and Associates, Inc., in Belmont, Massachusetts. He is an original member of the Society for College and University Planning (SCUP) and a winner of SCUP's Founders Award.