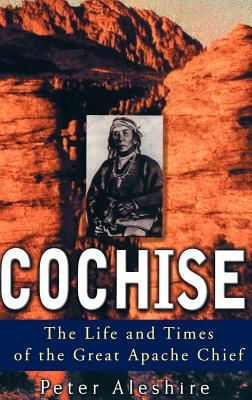 Cochise: The Life and Times of the Great Apache Chief (Hardcover)
The Life and Times of the Great Apache Chief
John Wiley & Sons, 9780471383635, 354pp.
Publication Date: August 6, 2001
About the Author
PETER ALESHIRE is a senior lecturer in the Department of American Studies at Arizona State University, West Campus, and author of Reaping the Whirlwind: The Apache Wars; Warrior Woman: The Story of Lozen, Apache Warrior and Shaman; and The Fox and the Whirlwind: General George Crook and Geronimo, A Paired Biography (Wiley). He is also the associate editor of Phoenix Magazine. Mr. Aleshire lives in Phoenix, Arizona.
Advertisement