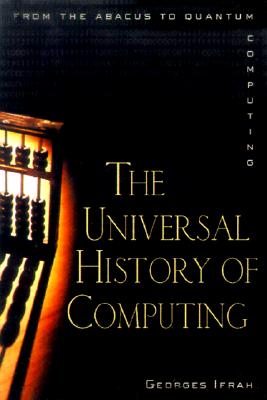 The Universal History of Numbers (Paperback)
From Prehistory to the Invention of the Computer
John Wiley & Sons, 9780471393405, 656pp.
Publication Date: January 1, 1998
* Individual store prices may vary.
Description
"Georges Ifrah is the man. This book, quite simply, rules. . . . It is outstanding . . . a mind-boggling and enriching experience." -The Guardian (London) "Monumental. . . . a fascinating journey taking us through many different cultures."-The Times (London)"Ifrah's book amazes and fascinates by the scope of its scholarship. It is nothing less than the history of the human race told through figures." -International Herald Tribune Now in paperback, here is Georges Ifrah's landmark international bestseller-the first complete, universal study of the invention and evolution of numbers the world over. A riveting history of counting and calculating, from the time of the cave dwellers to the twentieth century, this fascinating volume brings numbers to thrilling life, explaining their development in human terms, the intriguing situations that made them necessary, and the brilliant achievements in human thought that they made possible. It takes us through the numbers story from Europe to China, via ancient Greece and Rome, Mesopotamia, Latin America, India, and the Arabic countries. Exploring the many ways civilizations developed and changed their mathematical systems, Ifrah imparts a unique insight into the nature of human thought-and into how our understanding of numbers and the ways they shape our lives have changed and grown over thousands of years. "Dazzling."-Kirkus Reviews "Sure to transfix readers."-PublishersWeekly
About the Author
GEORGES IFRAH is an independent scholar and former math teacher. DAVID BELLOS, the primary translator, is Professor of French at Princeton University. SOPHIE WOOD, cotranslator, is a specialist in technical translation from French. IAN MONK, cotranslator, has translated the works of Georges Perec and Daniel Pennac.
or
Not Currently Available for Direct Purchase