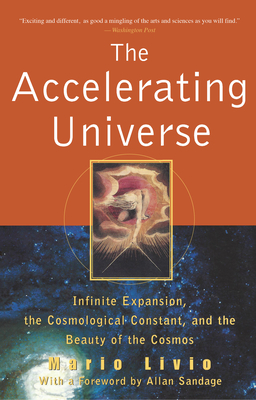 The Accelerating Universe (Paperback)
Infinite Expansion, the Cosmological Constant, and the Beauty of the Cosmos
Wiley, 9780471399766, 292pp.
Publication Date: December 25, 2000
Other Editions of This Title:
Hardcover (12/25/2000)
MP3 CD (4/10/2018)
Compact Disc (4/10/2018)
* Individual store prices may vary.
Description
Advance Praise for The Accelerating Universe
""""The Accelerating Universe"" is not only an informative book about modern cosmology. It is rich storytelling and, above all, a celebration of the human mind in its quest for beauty in all things.""
--Alan Lightman, author of Einstein's Dreams
""This is a wonderfully lucid account of the extraordinary discoveries that have made the last years a golden period for observational cosmology. But Mario Livio has not only given the reader one clear explanation after another of what astronomers are up to, he has used them to construct a provocative argument for the importance of aesthetics in the development of science and for the inseparability of science, art, and culture.""
--Lee Smolin, author of ""The Life of the Cosmos""
""What a pleasure to read An exciting, simple account of the universe revealed by modern astronomy. Beautifully written, clearly presented, informed by scientific and philosophical insights.""
--John Bahcall, Institute for Advanced Study
""A book with charm, beauty, elegance, and importance. As authoritative a journey as can be taken through modern cosmology.""
--Allan Sandage, Observatories of the Carnegie Institution of Washington.
About the Author
MARIO LIVIO, Ph.D., is head of the science division at the Space Telescope Science Institute, which conducts the scientific program of the Hubble Space Telescope. He is recognized as a world expert on topics ranging from dramatic explosions like novae, supernovae, and gamma-ray bursts to compact astronomical objects like white dwarfs, neutron stars, and black holes. He has published over 300 scientific papers and has lectured to the public about discoveries in astronomy and cosmology all across the globe.