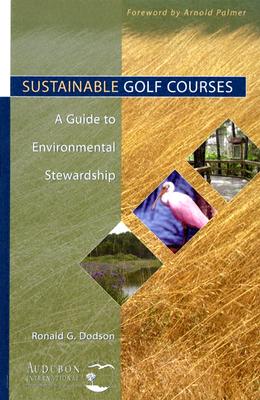 Sustainable Golf Courses (Hardcover)
A Guide to Environmental Stewardship
Wiley, 9780471465478, 267pp.
Publication Date: January 1, 2005
* Individual store prices may vary.
Description
Sustainable Golf Courses is the most authoritative guidebook on environmental stewardship of planned and existing golf courses available, written by the leading expert and endorsed by the USGA. The book serves as a reference and guide for all who are involved in golf course design, development, and management, and integrates practical, scientifically-based siting, design, and management practices based on accepted principles for sustainability. You'll find detailed case studies and environmental research from the USGA as well as a foreword by Arnold Palmer.
About the Author
RONALD G. DODSON is founder and President of Audubon International and Chairman of the Board of the Audubon Society of New York State, Inc. He is a member of the USGA's Wildlife Links Research Committee and a member of the USGA's Environmental and Turfgrass Research Committee. He is also the recipient of the Turf and Ornamental Communicators Association's 2004 Environmental Communicator of the Year Award. He has written articles for such publications as the Green Section Record, Golf Course Management, and Golf Course News.