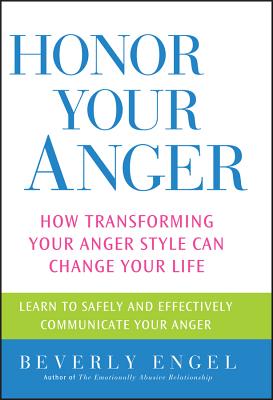 Honor Your Anger (Paperback)
How Transforming Your Anger Style Can Change Your Life
Wiley, 9780471668534, 280pp.
Publication Date: October 22, 2004
* Individual store prices may vary.
Description
Honor Your Anger is a clearly written, insightful look at a topicthat concerns everyone. You can indeed learn to understand andmanage your anger, and this book will show you how."
--Robert Epstein, Ph.D., West Coast Editor, Psychology Today, Director Emeritus, Cambridge Center for Behavioral Studies, University Research Professor, California School of ProfessionalPsychology

"A critical first step for people who have trouble getting in touchwith their anger and expressing it in direct and appropriateways."
--Virginia Williams, Ph.D., coauthor of Anger Kills andLifeskills

Do you act out your anger in destructive or underhanded ways? Or doyou suppress your anger and turn other people's abuse and criticismagainst yourself? Anger is a normal, healthy emotion. But if it'schanneled in negative directions, anger can do real damage to youand your loved ones.

In this provocative, healing book, psychotherapist Beverly Engelexplains why your personal anger style may be hurting yourrelationships, your career, and yourself. She then shows you stepby step how to transform a negative anger style into a positiveone. Once you've discovered how to express your anger in healthyways, you'll find that anger can empower you, motivate you to makeimportant changes, and help you gain a sense of control over yourlife.
About the Author
BEVERLY ENGEL is an internationally recognized therapist with an expertise in anger, abuse, and relationships. A psychotherapist for more than twenty-eight years, she is the author of fifteen books, including Breaking the Cycle of Abuse, The Emotionally Abusive Relationship, Loving Him without Losing You, The Power of Apology, and The Emotionally Abused Woman. She conducts professional training programs and has been a guest expert on national television networks and shows, including CNN, Oprah, Donahue, Ricki Lake, and Starting Over.