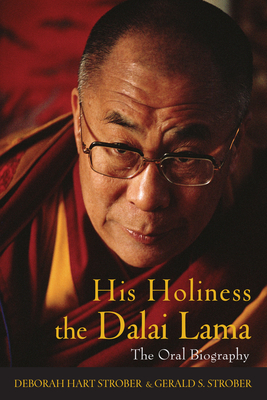 His Holiness the Dalai Lama (Hardcover)
The Oral Biography
Wiley (TP), 9780471680017, 282pp.
Publication Date: July 1, 2005
* Individual store prices may vary.
Description
The Dalai Lama is the most beloved spiritual and political leader of our time. For believers and nonbelievers alike, this gentle monk embodies the spirit of compassion, love, and nonviolent resistance to tyranny. His Holiness the Dalai Lama draws upon interviews with more than fifty individuals to present readers with an uncommonly intimate portrait of His Holiness. These women and men to tell their stories, often sharing surprising insights into the Dalai Lama's life and personality to evoke the true character of the Dalai Lama and the effect he has on all who meet him. Offering a uniquely comprehensive and balanced portrait of one of the most compelling public figures of our time, His Holiness the Dalai Lama is essential reading for Dalai Lama fans, Tibetan Buddhism devotees, and students of modern culture.
About the Author
DEBORAH HART STROBER and GERALD S. STROBER are the authors of four previous oral histories, including one on the Kennedy presidency, "Let Us Begin Anew"; Nixon: An Oral History of His Presidency; The Reagan Presidency: An Oral History of the Era; and Monarchy: An Oral Biography of Elizabeth II. They live in New York City.