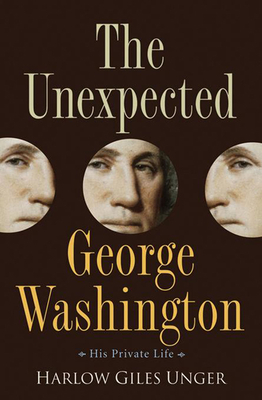 The Unexpected George Washington: His Private Life (Hardcover)
His Private Life
Wiley (TP), 9780471744962, 301pp.
Publication Date: September 1, 2006
Description
Advance Praise for The Unexpected George Washington
""This is a biography that unquestionably lives up to its title. Readers will discover numerous, often touching traits that they never knew about the Father of the Country. Harlow Unger has written a one-of-a-kind book that will please and fascinate everyone.""
--Thomas Fleming, author Washington's Secret War: The Hidden History of Valley Forge
""It's hard to imagine George Washington as playful, tender, or funny. But Harlow Unger searches to find these seldom-seen aspects of the private man, and the result is a far more complete and believable founding father.""
-- James C. Rees, Executive Director, Historic Mount Vernon
Acclaim for Lafayette
""Harlow Unger has cornered the market on muses to emerge as America's most readable historian. His new biography of the Marquis de Lafayette combines a thoroughgoing account of the age of revolution, a probing psychological study of a complex man, and a literary style that goes down like cream.""
--Florence King, contributing editor, National Review
""To American readers Unger's biography will provide a stark reminder of just how near run a thing was our War of Independence and the degree to which our forefathers' victory hinged on the help of our French allies, marshalled for George Washington by his 'adopted' son, Lafayette.""
--Larry Collins, coauthor, Is Paris Burning? and O Jerusalem
""An admirable account of his Lafayette's] life and extraordinary career on both sides of the Atlantic.""
-- The Sunday Telegraph (London)
About the Author
HARLOW GILES UNGER is a graduate of Yale University and the author of fifteen books, including the award-winning Lafayette, as well as biographies of John Hancock and Noah Webster. A veteran journalist, he was an editor at the New York Herald Tribune Overseas News Service in Paris and a foreign correspondent for the "Times" and the "Sunday Times," London.
Advertisement