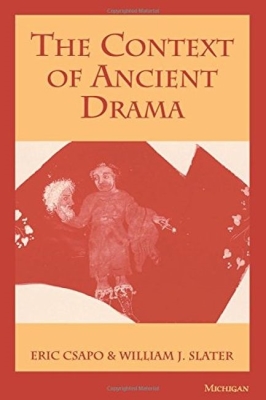 The Context of Ancient Drama (Paperback)
University of Michigan Press, 9780472082759, 480pp.
Publication Date: February 10, 1995
* Individual store prices may vary.
Description
Ancient theater has always caught contemporary interest, despite the eclectic nature of the surviving evidence. Tourists wander the remains of buildings at Epidauros and Athens, and generations of people have pondered Medea and Oedipus, yet it can be surprisingly difficult to find reliable, accessible information on these plays and their theaters. The Context of Ancient Drama remedies this situation. It provides, in modern English translation, documents that illustrate all aspects of the drama of antiquity, other than the text of the dramas themselves. For convenience the material is grouped in thematic sections, such as "music," or "judging." The illustrations give well-known examples of the kind of evidence that has survived to us. Plans of theaters are provided, to exemplify the outlines of the buildings' development, and an extensive glossary of terms offers information to the interested amateur and the theater specialist alike. The Context of Ancient Drama will be of interest to a wide spectrum of students and teachers. Theater historians, students of dramatic performance and the visual arts, and students and teachers in literature-in-translation courses will all find much that speaks to them.
About the Author
William J. Slater and Eric Csapo have taught drama courses in translation for many years at McMaster University and the University of Toronto.
or
Not Currently Available for Direct Purchase