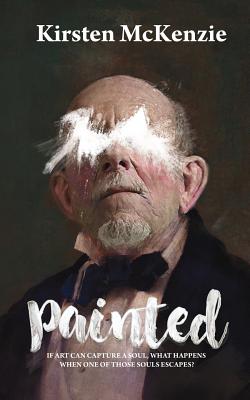 Painted (Paperback)
Squabbling Sparrows Press, 9780473398439, 300pp.
Publication Date: June 30, 2017
* Individual store prices may vary.
Description
If art can capture a soul, what happens when one of those souls escapes?
When art appraiser Anita Cassatt is sent to catalogue the extensive collection of reclusive artist Leo Kubin, it isn't only the chilly atmosphere of the secluded house making her shiver, it's the silent audience of portraits clustered on every wall watching her, including those of the unfinished portrait on the artist's easel. A portrait with an eerie familiarity.
Kubin's lawyer didn't share the detailed instructions regarding the handling of the art and Anita and her team start work in ignorance of the very instructions designed to keep them safe. Safe from the art.
One by one, the people in the portraits climb out of their frames, free at last from the confines of their canvas. And they have no intention of ever returning...

Perfect for lovers of Rachel Caine and Willow Rose.

What readers are saying about PAINTED:
"Caravaggio meets Poltergeist."
"The chapters where she is alone in the house are so unbelievably spooky."
"This is no ordinary house and these are no ordinary portraits. The plot is sensationally addictive and the creepy factor kept me alert page after page.The author teases you with a story that reveals its secrets slowly, bit by bit - mesmerising."