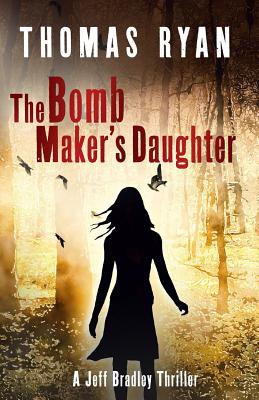 The Bomb Maker's Daughter
A Jeff Bradley Thriller
Paperback

* Individual store prices may vary.
Description
Saddam Hussein's missing weapons of mass destruction have been found and are in the hands of an international terrorist group. But which group and where have they stored the gases and toxic waste? And what are their plans for the deadly cargo? An eleven-year-old Filipino girl, Arina Marcos knows the secret. She narrowly escapes assassins sent to kill her and family. And now she is on the run. Hit squads sent to track her down chase her across Asia. Ex Special-Forces soldier Jeff Bradley and CIA agent Kennedy Patton must protect Arina as she leads them in search of Saddam's weapons. The trail leads to underground laboratories and a mass grave in the Philippines. Tensions heighten when the US Air craft Carrier Independence II is brought into the conflict. Then Bradley discovers the deadly truth and the race is on. He and Kennedy Patton must find the terrorists and the ship carrying the lethal cargo. If they fail the cities of Europe will burn and thousands will die.
Far and Wide Publishing, 9780473425005, 392pp.
Publication Date: July 21, 2018