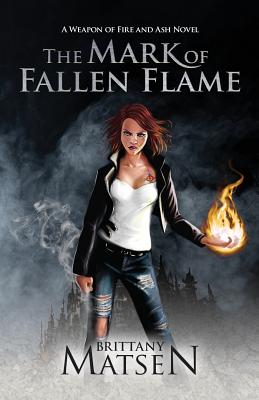 The Mark of Fallen Flame (Paperback)
Brittany Matsen, 9780473471453, 368pp.
Publication Date: May 31, 2019
* Individual store prices may vary.
Description
The balance between good and evil comes down to one girl.
But is the darkness really so bad?
Emma:
A seventeen-year-old girl just trying to find a place in an unsteady world. With her mother moving them around her entire life, no one has been permanent.
When senior year begins, Emma is determined to sink some roots into Seattle and finally start living life. Especially when she discovers she has the power to kill terrifying monsters with a single touch. Suddenly, an entire supernatural world explodes around her.
The new boy in school that is mysteriously in every one of her classes is too beautiful to be human. Her best friend is acting strange, and her mother's lies may finally be too many to contain. The protectors of the human race--the Giborim--are more than a little eager to use Emma's power in the war that's coming. But her allegiance may be forced in order to save everyone she loves.
Levaroth:
Shediem. General of Sheol. Servant and confidant to Asmodeus, Prince of Wrath.
Spying the wild, auburn beauty with eyes like emeralds for the first time, Levaroth doesn't know what comes over himself. He has to get closer. She smells of sunshine and purity. You may not think that's something you can smell, but you can. It's rarely untainted, but with her...She can't help but care about everyone she meets, and he needs to know why. So he watches her, learns about her. But something is changing in him. Shediem do not feel emotions, they taste them. They devour them. Yet his kills are less satisfying and all he can think about is her face. Her disgust. But she can't be pure if she's to be his. And he will have her.