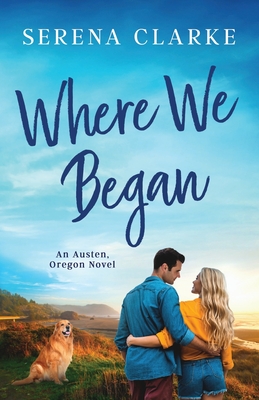 Where We Began
Paperback

* Individual store prices may vary.
Description
They were once-upon-a-time high school sweethearts, meant to be. Until his dad skipped town with her mom. End of story. Ten years later Avery Robinson is back in tiny Austen, Oregon for her dad's funeral, suddenly single and unemployed. The last thing she needs is for his beloved dog to develop an annoyingly heartfelt canine crush on Logan Wagner. Even if her former love does look particularly dashing playing Mr. Darcy in the local Jane Austen festival. As sparks fly between them, the business empire Logan built from nothing suddenly feels hollow without Avery in his life. But trying to prove himself, he ends up juggling secrets that do more harm than good, and even Ace's puppy love can't help him regain Avery's heart. Pride, prejudice, and their inescapable past stand in the way of starting a new chapter together. But could a little Austen magic give them a second chance, in the place where they began? If you love charming small towns, endearing dogs, determined heroes, swoon-worthy grand gestures, and a dash of Jane Austen, don't miss this warmhearted, hometown happily ever after.
Free Bird Books, 9780473540661, 268pp.
Publication Date: September 23, 2020