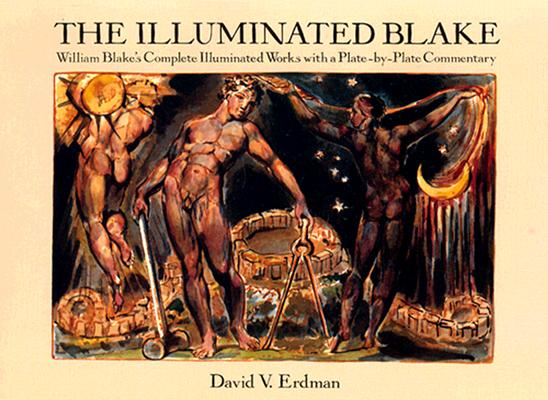 The Illuminated Blake: William Blake's Complete Illuminated Works with a Plate-By-Plate Commentary (Paperback)
William Blake's Complete Illuminated Works with a Plate-By-Plate Commentary
Dover Publications, 9780486272344, 416pp.
Publication Date: September 1, 1992
* Individual store prices may vary.
or
Not Currently Available for Direct Purchase
Description
Long regarded as a brilliant eccentric whose works skirted the outer fringes of English art and literature, William Blake (1757 1827) is today recognized as a major poet and one of the most original and exciting English painters. Nowhere is Blake's glorious poetic and pictorial legacy more evident than in this monumental study of his illuminated poems.
Compiled and annotated by one of the world's foremost Blake scholars, the book's original publication represented the first working edition of the entire illuminated canon. Accompanied by David V. Erdman's erudite and penetrating analysis, the meticulously reproduced plates reveal the poet/artist's singular attempt to achieve the perfect union of painting and poetry. Commenting on such Blakean masterpieces as "The Book of Thel, Songs of Innocence and of Experience, The Marriage of Heaven and Hell, The Song of Los, The Book of Urizen," and other works, Professor Erdman discusses the details of each illustration in the context of the poem it accompanies. All but the largest plates are reproduced in their original sizes.
A comprehensive study revealing the lyrical beauty and intricate design of Blake's illuminated works. This inexpensive edition is required reading and viewing for students and scholars of Blake.
Advertisement