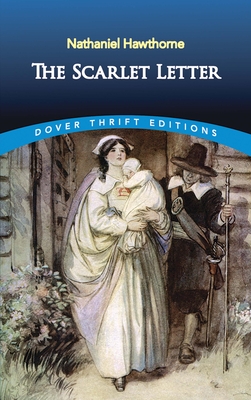 The Scarlet Letter (Dover Thrift Editions) (Paperback)
Dover Publications, 9780486280486, 192pp.
Publication Date: May 2, 1994
* Individual store prices may vary.
Description
First published in 1850, The Scarlet Letter is Nathaniel Hawthorne's masterpiece and one of the greatest American novels. Its themes of sin, guilt, and redemption, woven through a story of adultery in the early days of the Massachusetts Colony, are revealed with remarkable psychological penetration and understanding of the human heart.
Hester Prynne is the adulteress, forced by the Puritan community to wear a scarlet letter A on the breast of her gown. Arthur Dimmesdale, the minister and the secret father of her child, Pearl, struggles with the agony of conscience and his own weakness. Roger Chillingworth, Hester's husband, revenges himself on Dimmesdale by calculating assaults on the frail mental state of the conscience-stricken cleric. The result is an American tragedy of stark power and emotional depth that has mesmerized critics and readers for nearly a century and a half.
A selection of the Common Core State Standards Initiative.
About the Author
Born on the fourth of July in 1804, Nathaniel Hawthorne wrote the stories that lie at the heart of the American Romantic movement. His portraits of colonial life reflect his Puritan heritage and offer fascinating profiles of individuals who strive for freedom from social conventions.