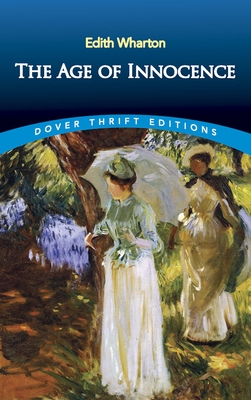 The Age of Innocence (Dover Thrift Editions) (Paperback)
Dover Publications, 9780486298030, 240pp.
Publication Date: July 11, 1997
Other Editions of This Title:
Paperback (2/8/2014)
Paperback (4/19/2011)
Paperback (4/9/2019)
Paperback (4/17/2014)
Paperback (8/19/2013)
Paperback (12/26/2018)
Paperback (11/8/2018)
Paperback (2/26/2014)
Paperback (12/3/2014)
Paperback (4/6/2014)
Paperback (11/22/2016)
Paperback (2/15/2008)
Paperback (3/8/2016)
Paperback (12/9/2015)
Paperback (7/30/2008)
Paperback (7/30/2008)
Paperback (8/7/2018)
Paperback (11/4/2011)
Paperback (6/27/2016)
* Individual store prices may vary.
Description
Edith Wharton (1862-1937) wrote carefully structured fiction that probed the psychological and social elements guiding the behavior of her characters. Her portrayals of upper-class New Yorkers were unrivaled. The Age of Innocence, for which Wharton won the Pulitzer Prize in 1920, is one of her most memorable novels.
At the heart of the story are three people whose entangled lives are deeply affected by the tyrannical and rigid requirements of high society. Newland Archer, a restrained young attorney, is engaged to the lovely May Welland but falls in love with May's beautiful and unconventional cousin, Countess Ellen Olenska. Despite his fear of a dull marriage to May, Archer goes through with the ceremony -- persuaded by his own sense of honor, family, and societal pressures. He continues to see Ellen after the marriage, but his dreams of living a passionate life ultimately cease.
The novel's lucid and penetrating prose style, vivid characterization, and its rendering of the social history of an era have long made it a favorite with readers and critics alike.