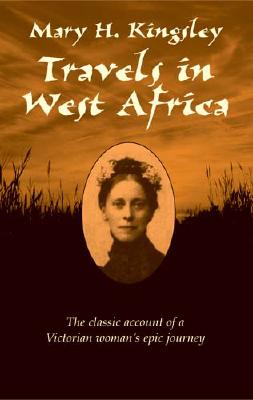 Travels in West Africa (Paperback)
Dover Publications, 9780486424903, 743pp.
Publication Date: January 23, 2003
Description
Upon her sudden freedom from family obligations, a sheltered Victorian spinster traded her stifling middle-class existence for an incredible expedition in the Congo. Mary Kingsley traversed uncharted regions of West Africa alone, on foot, collecting specimens of local fauna and trading with natives--a remarkable feat in any era, but particularly for a woman of the 1890s. After hacking her way through jungles, being fired upon by hostile tribesmen and attacked by wild animals, Kingsley emerged with no complaint more serious than a pair of tired feet. She undertook her exploits in the traditional garb of her era but lived as a native, and she found herself drawn into the life and problems of the region: its diversity of customs and beliefs; its geography and natural history; its trade network; the impact of missionaries; and many other issues of the day. Her account of her experiences, suffused with an infectious good humor, was published to immediate success in 1897 and remains a compelling tale of adventure.
Advertisement