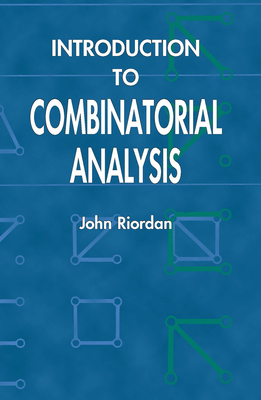 Introduction to Combinatorial Analysis (Dover Books on Mathematics) (Paperback)
Dover Publications, 9780486425368, 256pp.
Publication Date: December 13, 2002
Other Editions of This Title:
Paperback (7/14/2014)
Hardcover (4/19/2016)
* Individual store prices may vary.
Description
This is a text that defines "the number of ways there are of doing some well-defined operation." Covers permutations and combinations associated with elementary algebra, generating functions, the principle of inclusion and exclusion, the cycles of permutations, the theory of distributions, partitions, compositions, trees, and linear graphs; and permutations with restricted position. Includes problems. 1958 edition.