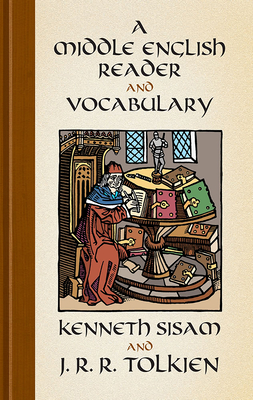 A Middle English Reader and a Middle English Vocabulary (Paperback)
Dover Publications, 9780486440231, 450pp.
Publication Date: February 11, 2005
* Individual store prices may vary.
Description
Scholarly and highly informative, this anthology represents a distinctive contribution to the understanding and enjoyment of Middle English literature. Kenneth Sisam's well-chosen extracts from writings of the 14th century illustrate a rising new spirit in vernacular works. Selections include excerpts from such tales as Sir Gawayne and the Grene Knight and the Gest Hystoriale of the destruction of Troy, the immortal Piers Plowman, John Wycliffe's translation of the Bible, political commentaries, and poetry. In addition to notes on each selection and an informative appendix, this volume features an extensive glossary by J. R. R. Tolkien. Best known as the author of The Lord of the Rings, Tolkien was an Oxford University professor of linguistics whose "vocabulary" offers an effective and practical complement to this outstanding anthology.