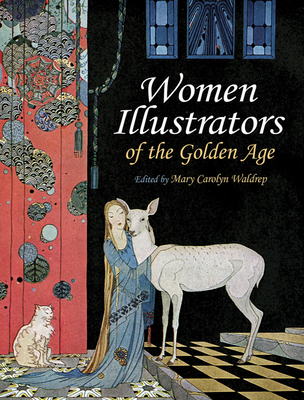 Women Illustrators of the Golden Age (Paperback)
Dover Publications, 9780486472522, 134pp.
Publication Date: June 17, 2010
Description
At the turn of the twentieth century, the demand for magazine and book illustrations was at an all-time high, offering women artists an unprecedented number of professional opportunities. This unique anthology features120 color and black-and-white artworks by the Golden Age of Illustration'sfinest female illustrators, including Beatrix Potter, Kate Greenaway, and Jessie Willcox Smith.
A career in illustration represented an ideal opportunity for women in post-Victorian society. Every well-bred girl was schooled in the arts of sketching and drawing, and by working at home, a woman's modesty could remain uncompromised. Successful competition in a world dominated by male artists, however, called for determination as well as talent. This compilation celebrates the accomplishments oftwenty-two female illustrators, including Elenore Abbott, Mabel Lucie Attwell, Elizabeth Shippen Green, Ruth Mary Hallock, Jessie Marion King, Dorothy Lathrop, Ida Rentoul Outhwaite, Margaret Winifred Tarrant, and others.
Advertisement