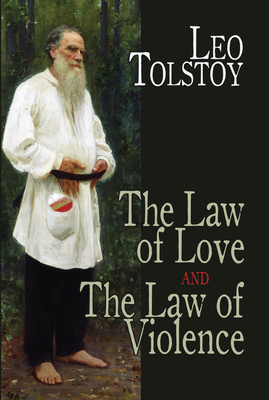 The Law of Love and the Law of Violence (Dover Books on Western Philosophy) (Paperback)
Dover Publications, 9780486475943, 128pp.
Publication Date: May 20, 2010
Other Editions of This Title:
Paperback (7/1/2001)
* Individual store prices may vary.
Description
An examination of the conflicts within and among nations, this treatise proposes a remedy based on true Christian doctrine: recognition of love as the supreme law of life. Written just before World War I, it articulates Tolstoy's famous dictum that it is morally superior to suffer violence than to do violence--a philosophy that has inspired Gandhi, Martin Luther King, Jr., and countless others.
Famed for such popular novels as War and Peace and Anna Karenina, Tolstoy experienced a religious crisis at the age of fifty. Thenceforth he devoted himself to promoting the transformation of society, writing stories, essays, and books advocating the pursuit of an inner moral revolution. In the preface to this work, Tolstoy declares, "The only reason why I am writing this is because, knowing the one means of salvation for Christian humanity, from its physical corruption as well as from the moral corruption in which it is sunk, I, who am on the edge of the grave, cannot be silent." A century later, Tolstoy's powerful plea for nonviolence continues to resonate.