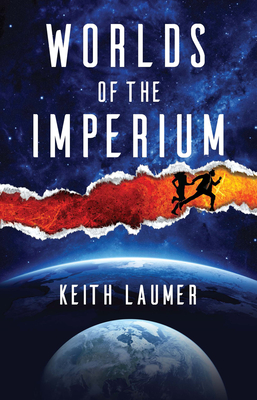 Worlds of the Imperium (Paperback)
Dover Publications, 9780486808666, 176pp.
Publication Date: January 18, 2017
* Individual store prices may vary.
Description
American diplomat Brion Bayard is on assignment in Stockholm when he notices he's being shadowed. Before he can escape, Bayard is kidnapped and transported to a parallel universe: the Imperium, where history has taken a different turn and the British Empire and its allies rule the world. Yet another parallel world exists, and the Imperium has a task there for their reluctant visitor: the impersonation and assassination of a global dictator who happens to be Bayard's otherworldly double.
This adventurous, action-packed novel is the work of award-winning author Keith Laumer, creator of the Bolo and Reteif stories. Science-fiction enthusiasts, especially those who enjoy alternate histories, will savor the twists and turns of this imaginative thriller.
About the Author
American science-fiction author Keith Laumer (1925-93) created the Bolo and Reteif series of stories about self-aware tanks as well as tales of time travel and alternate realities. Nominated for two Hugo and four Nebula awards, he wrote novels, short stories, and adventure comics.